At Franklin Chiropractic, we take great pride in providing the finest chiropractic wellness care to our patients. Below is a sampling of the different chiropractic services we offer in our San Antonio, Texas office.
Fibromyalgia
Personal Injuries
Auto Accidents
Herniated Discs
Mid-back and Rib Pain
Sports Injuries
Subluxation
Arch and Foot Pain
Carpal Tunnel Syndrome
Rotator Cuff Injuries
Shoulder Tendonitis
Bursitis (hip, knee, elbow, shoulder)
Tennis Elbow
Pinched Nerves
Heel Spurs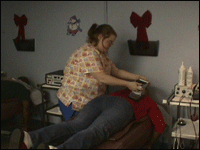 We offer effective treatment for the following conditions:
Lower Back Problems
Neck and Arm Pain
Injured Workers
Our Doctors are highly-skilled in the following treatments:
Spinal Correction and Pain Relief - go beyond relief of your symptoms and correct the underlying cause of your pain.
Personal Injury - whether you were injured in your car, at work or elsewhere, we can help you get the relief you need.